For over 20 years Marcus Anthony Guinn (emcee one) has provided outreach to Tribal communities and youth programs across the country.  As the official DJ for Nike N7, DJ / Tech support for Taboo (Black Eyed Peas) & member of an artist collective group Mag7, he leverages his experience in the entertainment field to speak into the lives of young people & youth workers to help bring hope to communities.  
For the last 2 decades this has been funded primarily by the communities or programs served. Many Tribal Nations, and Youth programs have more than enough revenue or earmarked federal dollars to afford it, but unfortunately other communities do not.  Over the past few years the goal was created to have services off set and no longer funded locally.  That is the meaning behind this Non Profit.
One of the early goals is for funds raised here, to off set costs to where services and outreaches can be provided at low or no cost.  By this, communities & programs can have events or services that otherwise would not.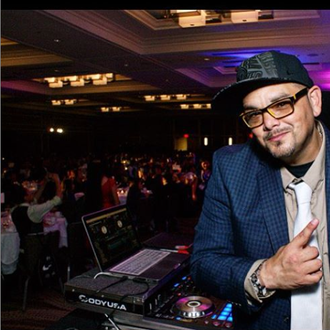 emcee one
Photo credit: Josh Tso
National U.N.I.T.Y. Conference